ENVIRONMENT
WE TAKE RESPONSIBILITY
Today our bestseller bottles contain at least 50% recycled plastic, allowing you to use the environmental logo on your next order (applies to the following bottles: Petit 0.30L, Penta 0.50L and Prima Still 0.50L).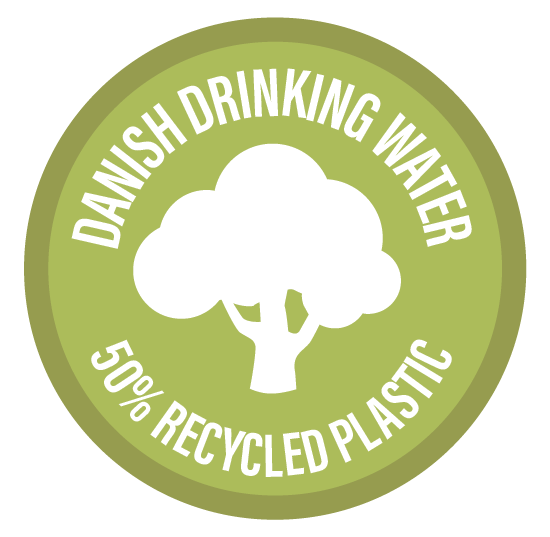 In 2019 Aqua d'Or (Part of the Danone Group) launched the first 100% recycled 1.25L bottle and the objective is to have the same quality on all bottles by early 2021.

Are you aware that the water is bottled in Denmark focusing on an environmentally-friendly production. Aqua d'Or Mineral Water has 2 springs: Aqua d'Or at 155m and Denice at 76m. The water is filtered during nearly 300 years before reaching the springs deep below the surface. Its Ice Age origin makes Aqua d'Or water some of the purest in the world.
Drinking water is to be considered a food product and the ISO certifications in Environment and Food safety ensure that we only sell premium quality water.